Quick Comparison Table
How to Choose the Best Bow Hunting Broadheads on the Market?
When you're looking to select the best bow hunting broadhead for the money, there are so many options from which to choose.
With the extensive range of brands and models being released by various archery manufacturers every year, it can be difficult to know what type of broadhead will suit your individual needs the best.
The first thing to consider, before you get your wallet out, is whether you wish to purchase a fixed-blade or mechanical-blade broadhead.
These two options can vary greatly, and can significantly impact the cutting efficiency, flight deviation, and impact stability. However, the best broadhead for you can also be a matter of personal preference.
By reading through our buying guide with reviews below, you can become informed about the various arrow tips to help you make a better purchasing decision.
Activity Type
The type of hunting you do can ultimately determine the type of arrowhead with which you will find the best results.
When you're choosing either a fixed or mechanical broadhead, the speed of it, and the game you're seeking comes into play.
If you have a lower draw weight (and a resultant slower shooting speed), a fixed-blade broadhead of 1 ¼-inches will improve penetration of your prey.
If you have a slow shooting speed, or you're new to bow hunting, it's also a good idea to choose a cut-on-contact broadhead that has minimal resistance for a more ethical and faster kill.
For hunters who have higher draw weights, a wider fixed or mechanical broadhead will be suitable. However, they can cause more damage, with more blood.
Safety
Even though bow hunting can be less dangerous than hunting with a rifle, or another kind of gun, it's still a sport that requires you to take care and be vigilant.
If you're not paying attention to your surroundings and your weapon, there may be a higher risk of damage or injury.
When you purchase new broadheads, a manufacturer's guide to safe use should be included with your purchase. If it's not, we recommend the following:
Never use bows or broadheads that are bent, cracked or damaged.
Always match your broadhead to your bow.
Always cover your quiver. Doing so can prevent cuts as you go to reach for another arrow.
Remain alert and identify your target 100 percent before firing.
Features
The features of broadheads can vary, depending on whether they are fixed or mechanical.
A fixed-blade broadhead might have a blade you can remove for sharpening or replacement, or it might be one piece with an edge that extends from the tip to the rear. You can purchase these as two-blade, three-blade or four-blade options, and even as hybrids.
A mechanical broadhead has blades that reduce drag during flight by folding into the body. They are expandable upon reaching their target, and can often be more expensive than fixed broadheads.
When making comparisons between both fixed and mechanical broadheads, many people often find that mechanical broadheads are the deadliest option.
Efficiency
The efficiency of your broadhead can depend on many factors. Firstly, your skill as a professional or novice can significantly influence your efficacy in the hunting field.
Secondly, the type of broadhead you choose plays a part. A fixed broadhead is quite a versatile option for a range of hunters, but it's crucial that you buy one that's well made.
Many hunters have also had bad experiences with substandard mechanical heads. Choosing one with the correct blade size is essential. Typically, they are up to 2 ¾-inches in size.
The smaller the diameter, the more suitable they are for larger game. For example, you are going to get better efficiency with a 1 ½-inch broadhead for elk than you would a 2 ¾-inch broadhead.
Maintenance
Maintenance on your broadheads is crucial. A dull broadhead will not only hurt the animal for a slow, agonizing death, but it may cause you not to get the kill at all.
To ensure your broadhead is in tip-top shape, you should:
Replace or sharpen blunt blades.
Choose a blade that's suitable for the animal you're hunting.
Keep your broadheads free of dirt, debris, and grime.
Tune the broadhead to your particular bow.
Budget
Not all broadheads are created equally, in the respect that some are made from lower grade material or higher grade material. Therefore, you can expect to pay $3.89 to $120 for just one broadhead.
Bow Hunting Broadhead Types
There is no 'one size fits all' approach to bow hunting. In fact, as a bow hunter, you will no doubt have a personal preference for the type of broadhead with which you choose to hunt. There are three main types of broadhead – all offering different positives and negatives for your hunting experience.
Fixed Blade Broadhead
Fixed-blade broadheads have cutting edges that extend from the rear of the blade to the tip. They are available with either two, three or four blades which are permanent fixtures of the broadhead. As such, you can sharpen them for better hunting efficiency, but you can't replace the blades.
Removable Blade Broadhead
Removable-blade broadheads fall under the same category as fixed-head broadheads, except the blades can be replaced. As such, you don't have to worry about sharpening your blades out in the field. You can just pop the blades out and put in new ones.
Mechanical/Expandable Broadhead
5 Top Rated Fixed Blade Broadhead Reviews
1
G5 Outdoors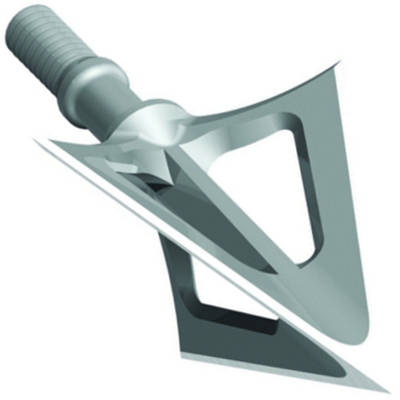 2
Muzzy 225 MX3-3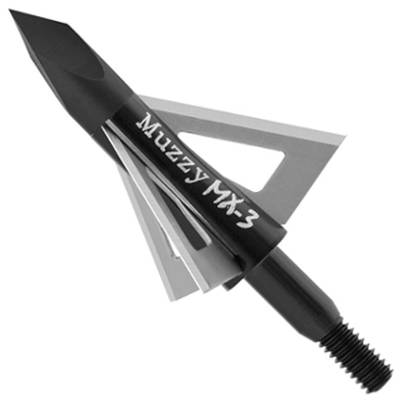 3
NAP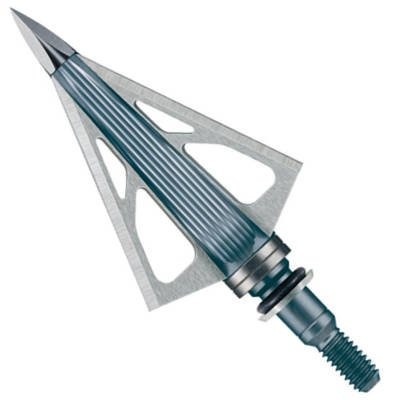 4
Carbon Express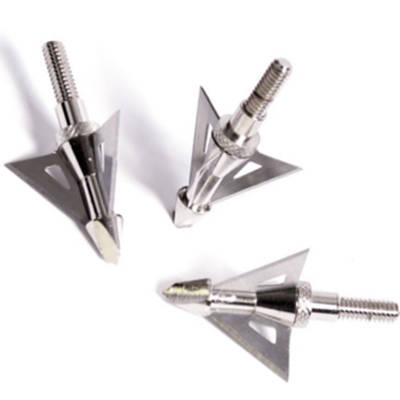 5
Grim Reaper Broadheads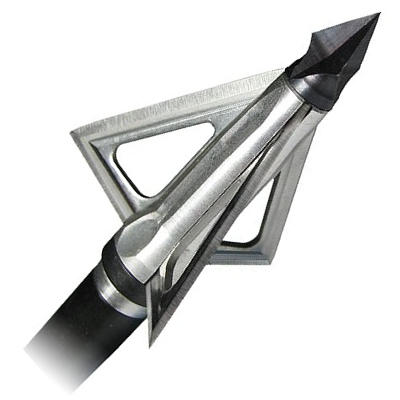 5 Top Rated Replaceable Blade Broadhead Reviews
1
Quality Archery Designs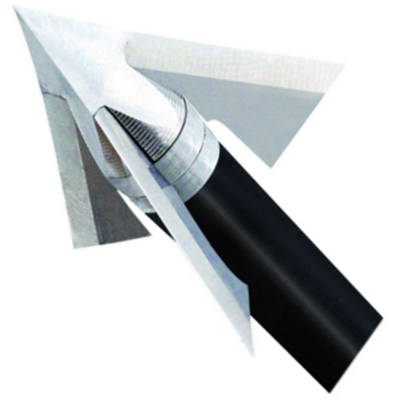 2
WacEm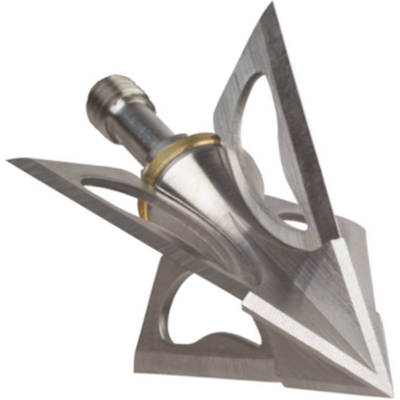 3
Slick Trick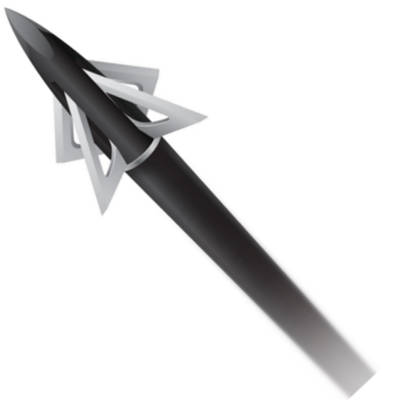 4
Steel Force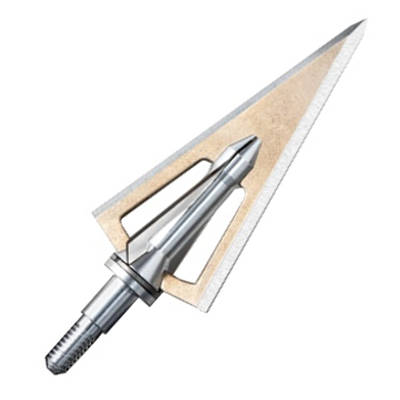 5
Magnus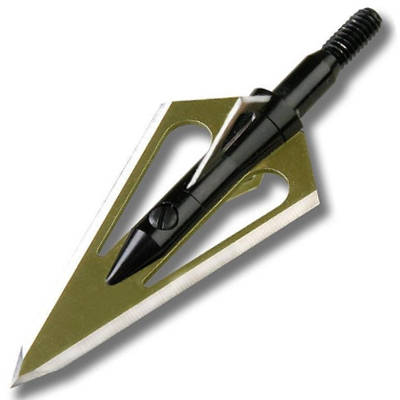 5 Top Rated Mechanical/Expandable Broadhead Reviews
1
Swhacker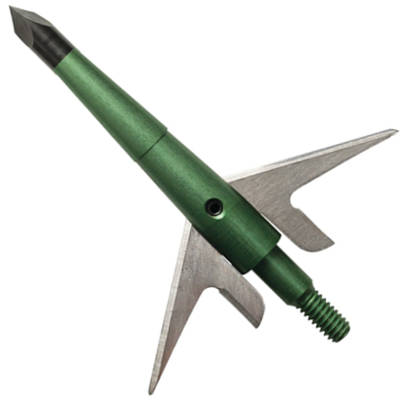 2
Rage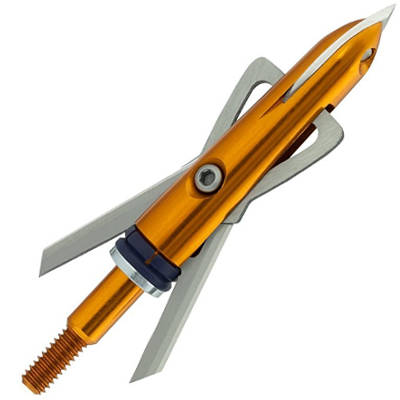 3
Grim Reaper Broadheads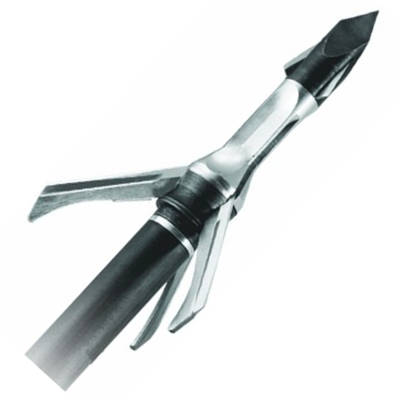 4
Allen Company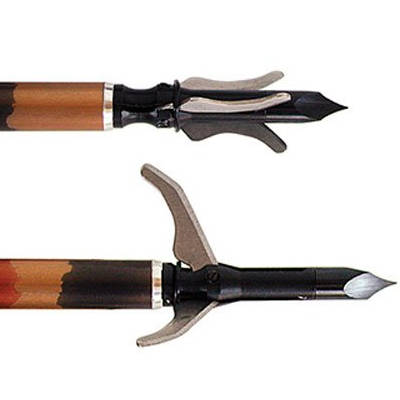 5
Carbon Express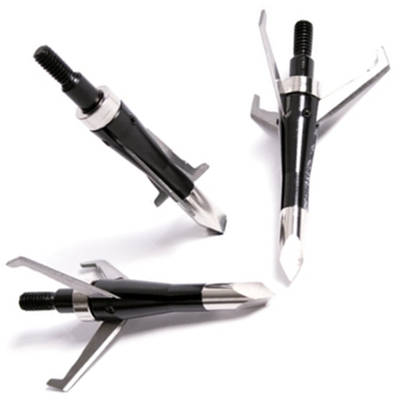 Where to Buy Bow Hunting Broadheads?
If you're on the hunt for quality crossbow broadheads for the right price, a simple look online can point you in the right direction.
There is a variety of broadheads on offer, and by visiting Amazon, you're able to review a range of products to find one that suits your situation the best. You can then purchase them online and have them delivered to your door.
Related Guides